Grüner Veltliner "Hundschupfen
€39,00
Hagn / Mailberg / Weinviertel
Quality wine - Dry - Pronounced fruit spectrum of ripe pears, quinces, full oranges, underlined with a pinch of pepper, powerful and elegant, complex, deeply structured body, demanding on the palate, dense with a strong veil of spices, a fine play of acidity completes the harmony of this noble site Veltliner.
Wiener Gemischter Satz DAC "BIO
€39,00
Wieninger / Stammersdorf / Vienna
The wine presents itself fragrant and fresh, elegant on the palate, with a lively acid structure. A true Viennese.
Gelber Muskateller National Winner
€39,00
Hagn / Mailberg / Weinviertel
Quality wine - Dry - Inviting nose of floral Muscat aromas. animating flow, on the palate a crystal clear fruit of elderflower of elderflowers and ripe oranges.
Grüner Veltliner DAC "Senftenberger Piri
€42,00
Nigl / Senftenberg / Kremstal
Cool mineral Veltliner spiciness. Fresh, elegant, clear aromas of green melons, elderberry and grapefruit.
Grüner Veltliner Federspiel "Ried Achleiten
€44,00
Jamek / Joching / Wachau
"Winner of the Falstaff Wachau Federspiel Trophy 2016". Somewhat smoky on the nose, delicate note of smoked meat, underpinned by green apple, Full-bodied on the palate, round, yellow fruit in the finish.
Riesling "Kamptaler Terraces" DAC
€34,00
Bründlmayer / Langenlois / Kamptal
Aroma of stone fruit, limes and tangerines, floral aromas and subtle herbal notes, Fresh on the palate with juicy fruit, a pleasant minerality, very balanced.
Riesling Federspiel "Steinriegel
€46,00
Prager / Weissenkirchen / Wachau
"Winner of the Falstaff Wachau Federspiel Trophy 2016". Subtle peach and apricot nuances on the nose and slender, floral notes on the palate. A crisp, fresh summer delight
Mayer am Pfarrplatz / Vienna
Fragrance of lychee and elderflower. Juicy and finely spicy on the palate. Lively finish with cassis aromas.
Sauvignon Blanc "Styrian Classic
€46,00
Polz / Grassnitzberg / Südsteiermark
Sparkling yellow, intense scent of ripe vineyard peach and chassis, hints of flint. of flint, in the mouth an intense spiciness and a finely polished minerality unfolds. minerality, a wine with depth and varietal character, which through its acidity structure makes you want more!
Markowitsch / Carnuntum / Lower Austria
Greenish yellow, intense aroma of tropical fruits and cinnamon, compact on the palate with an aromatic finish
Cuvèe Black Pepper
€39,00
Kerschbaum / Horitschon / Mittelburgenland
Blackberry and plum notes on the nose, clean fruit on the palate, medium-bodied. Brings uncomplicated drinking pleasure.
Toni Hartl / Leithaberg / Neusiedlersee
Violet-red colour with soft tannins. Ripe, full-bodied and long-lasting. Nuances of sour cherries
Heinrich / Gols / Neusiedlersee
Subtlety and finesse form the olfactory foundation over which, in turn, red berries are laid. Salty and cool, filigree, elegant and never overbearing. So precise that you can smell the stones next to the cherries. Soft tannins counter vital acidity.
Aumann Leo / Tribuswinkel / Thermenregion
Dark ruby garnet, elegant roasted aromas, smoky spiciness with an extract-sweet finish.
Grande Cuveé (ZW/ME/CS)
€46,00
Salzl / Illmitz / Neusiedlersee
Dense, compact fruit of blackberries and black cherries, intense nougat tones. due to the storage in french oak. oak. Voluminous with a wonderfully long finish.
Cuveé Quattro (ZW/BF/CS/ME)
€53,00
Gager / Deutschkreuz / Mittelburgenland
Fine, spicy nose of dark berries, elderberry and cherry. On the palate, a rich fruitiness underpinned by a soft tannin structure and fine roasted aromas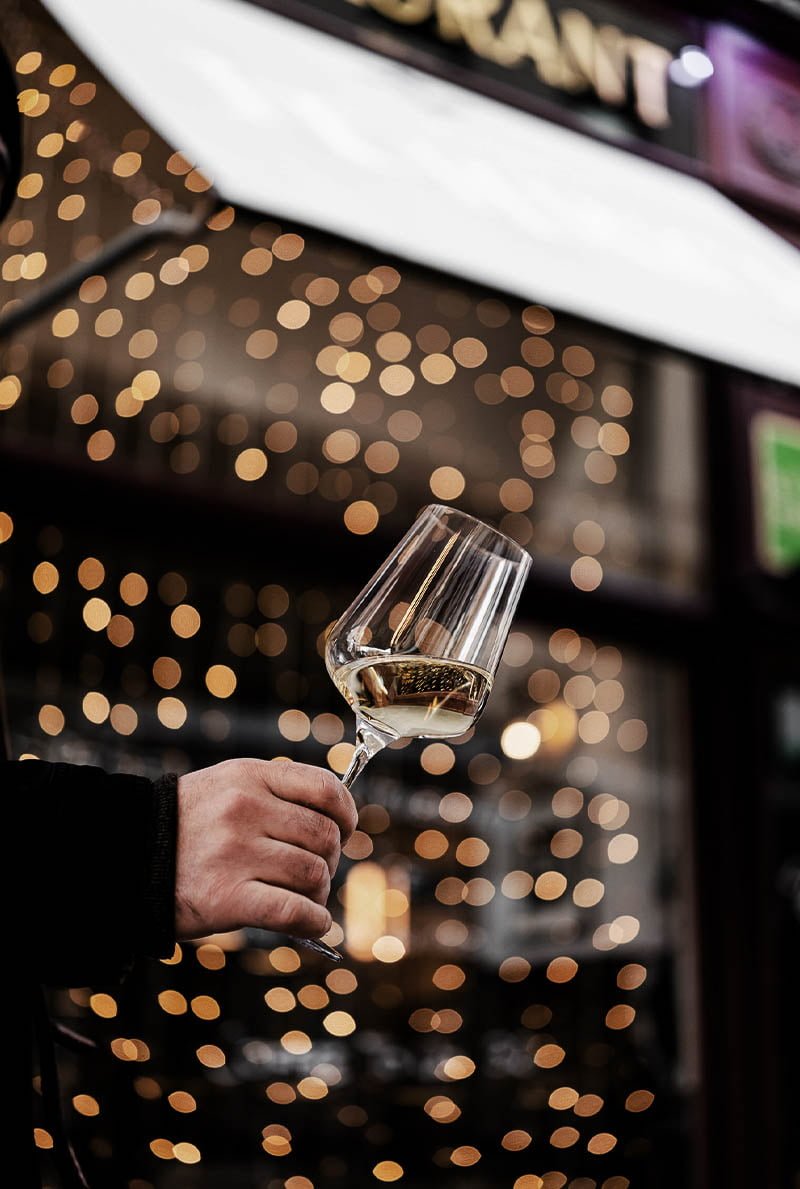 Pannobile (BF/ZW/SL) "BIO
€55,00
Achs / Gols / Neusiedlersee
A lot of charm in its youth, yet possesses good maturity potential. A great representative of this Gols line-up, which beguiles with cool soft fruit, beautiful acidity and great length.
Hartl / Burgenland
Strong ruby red with a dark core and violet reflections, intense berry aromas.
Solitaire (BF/CS/ME) "BIO"
€62,00
Feiler Artinger / Rust / Neusiedlersee
Dark berries on the nose, underpinned by vanilla and coconut, chocolate and fine tobacco spice. Fruity and dense on the palate with dark nougat and a long finish.
Bründlmayer / Langenlois / Lower Austria
The rosé impresses with its freshness and balance as well as its bouquet of wild berries, cherries, raspberries and sour cherries. wild berries, cherries, raspberries and sour cherries. Universal food companion and beautiful summer wine
Beerenauslese "Cuvée
€35,00
Cracker / Illmitz / Lake Neusiedl
Priccobello Muscat
€45,00
Hagn / Mailberg / Weinviertel
Sparkling wine Brut
€48,00
Roederer Champagne
€38,00
Premiere Brut - 0,35l
Roederer Champagne
€72,00
Premiere Brut - 0,75l
The gourmet gets his money's worth with us. Typical Austrian dishes are what we stand for, like our popular Wiener Schnitzel or the Grammelknödel.
But we can also come up with exotic treats, such as our Black Tiger Prawn Curry.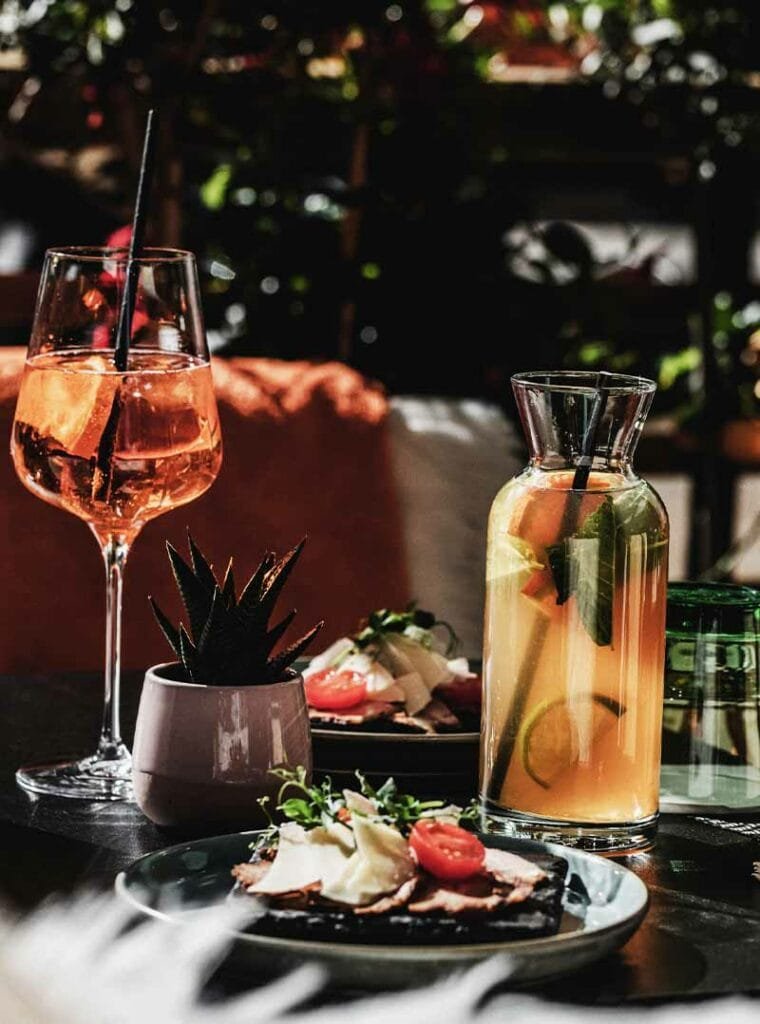 Our range leaves nothing to be desired. We offer delicious aperitifs, spritzes and digestifs.
We also have something special to offer in the non-alcoholic segment, such as our delicious homemade lemonades that make every heart beat faster.

At the FÜhrich Restaurant
Reserve
Dear guests, we are very pleased to welcome you at Restaurant Führich.
For reservations for more than 10 people, please contact us at
by e-mail: restaurant@fuehrich.at
or at: